Our practice accepts insurance from the following companies.

Delta Dental
Delta Dental Plans Association is a not-for-profit organization with some for-profit affiliates as member companies. Through its 39 independent member companies, it offers national dental coverage to our White Oak dental patients - administering programs and reporting systems that provide employees and individuals with quality, cost-effective dental benefits and superior customer service.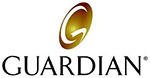 Guardian
With a long history of providing dental benefits, Guardian gives eligible employees choice, empowering them to make the right decisions to improve their oral and overall health.

MetLife
MetLife offers our patients a range of competitively priced dental insurance benefits plans for companies of all sizes.

Aetna
Aetna is a national leader of health and related benefits offering dental insurance to our patients, as well as health insurance, pharmacy, and life insurance products for individuals, medicare insurance and disability.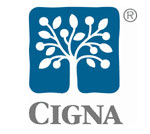 CIGNA
CIGNA offers a variety of dental plans and dental insurance to our patients, including CIGNA Dental Care (DHMO), CIGNA Dental PPO or CIGNA Traditional.
Dental bonding for attractive teeth
Dental bonding in the White Oak area is available from experienced dentist Thomas Kratzenberg, Jr, D.M.D.. If your teeth have unsightly cracks or discoloration, dental bonding can help.
It's a quick and non-invasive procedure that corrects minor cosmetic flaws and restores your natural smile. You'll feel great being able to show your natural again.
Emergencies welcome
Allegheny Dental Group welcomes emergency appointments. We know that dental emergencies can occur at any time. Our 24-hour voice mail alerts White Oak area dentist Dr. Thomas Kratzenberg, Jr to your need. We are here to help you at any time.
We work with Delta Dental® insurance
Thomas Kratzenberg, Jr, D.M.D., in the White Oak area accepts Delta Dental® insurance. Our experienced team at Allegheny Dental Group will file your insurance claim for you.
We want your dental treatment to be affordable for you. We're committed to helping you maintain your life-long oral health.
Gum disease treatment for oral health
If you need gum disease treatment, White Oak area gum disease dentist, Dr. Kratzenberg offers extensive experience. Unhealthy gums can be a risk factor for more serious health problems if not treated promptly.
Our professional team will assess your situation and create a personalized treatment plan. We're committed to your life-long healthy gums and teeth.
Whitening for brighter natural looking teeth
Would you like your smile to be a bit brighter than it is right now? We can make it happen at Allegheny Dental Group, with professional tooth whitening for brighter natural looking teeth. Dr. Thomas Kratzenberg, Jr's White Oak, PA area office can effectively lighten your stained or discolored tooth enamel. Whiter teeth not only look great, they improve your self-confidence.