Our practice accepts insurance from the following companies.

Aetna
Aetna is a national leader of health and related benefits offering dental insurance to our Pittsburgh patients, as well as health insurance, pharmacy, and life insurance products for individuals, medicare insurance and disability.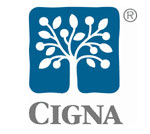 CIGNA
CIGNA offers a variety of dental plans and dental insurance to our Pittsburgh area patients, including CIGNA Dental Care (DHMO), CIGNA Dental PPO or CIGNA Traditional.

Delta Dental
Delta Dental Plans Association is a not-for-profit organization with some for-profit affiliates as member companies. Through its 39 independent member companies, it offers national dental coverage to our Pittsburgh dental patients - administering programs and reporting systems that provide employees and individuals with quality, cost-effective dental benefits and superior customer service.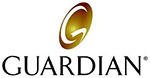 Guardian
With a long history of providing dental benefits, Guardian gives eligible Pittsburgh areas employees choice, empowering them to make the right decisions to improve their oral and overall health.
Gingivitis treatment to restore healthy gums
Dr. Sultanov has extensive experience providing gingivitis treatments in the Pittsburgh area. Bleeding gums can lead to more serious health problems if not treated promptly.
Our friendly, professional team will evaluate your needs and design a personal treatment plan. We'll help you have healthy gums and teeth for life.
Dental bonding for attractive teeth
Dental bonding in the Pittsburgh area is available from experienced dentist David Sultanov, D.M.D.. If your teeth have unsightly cracks or discoloration, dental bonding can help.
It's a quick and non-invasive procedure that corrects minor cosmetic flaws and restores your natural smile. You'll feel great being able to show your natural again.
Natural-looking dental bridges
Dr. David Sultanov can improve the entire health of your mouth with a non-removable bridge. That will keep your surrounding teeth in position and help maintain the structure of your face and jaw.
Come visit David J. Sultanov, DMD in the Pittsburgh, PA area. See what we can do to improve your appearance and oral health!
Experienced wisdom tooth removal
For patients who need wisdom tooth removal in the Pittsburgh area, Dr. David Sultanov can help. If your wisdom tooth are impacted or need to be extracted, you can trust our highly trained professional team.
Your comfort and long-term oral health are our first concerns. We're committed to providing you with the gentle and skilful care you deserve.
Porcelain veneers for a beautiful smile
If you're looking for attractive porcelain veneers, Pittsburgh area veneers dentist Dr. Sultanov can help. Our friendly team will evaluate your situation to make sure you're a good candidate for dental veneers.
Then we'll develop your individual plan for the process. Your cracked, chipped or discolored teeth will be transformed to look completely natural so you can enjoy your bright new smile.